Pulsa aquí para texto en Español
Hi, I welcome you to this Miracle website in the name of all of us who make possible the Miracle universe. My name is Fernando Pascual and I have set myself up as the boss of all this crowd that make up the team. You might ask yourself ... who are these people who call themselves Miracle Studios? Pretty simple, we are a group of friends which certain day decided to put a magazine for sale, about the topics we like most : comics, role games and videogames.This gave rise to other projects, new hobbies, etc ... The first edition consisted of 40 copies, which went out of print in a few weeks, and had a great popularity among our fans. We have also to say that it was the only edition.
Step by step, Miracle Studios has been expanding its frontiers. Nowadays, we have a large number of activities, we have a soccer team, me make computer games (and rather play them), shorts, radio programmes and a big etcetera. So far we are only five people, although we have a large amount of fans.
But we live in the Computer era, so we decided to make our own Web page where we can make a name for ourselves in the Cyberspace, then it was made for your delightment ... Miracle Studios Website.
Here you can find information about many topics with much interest for young people.
This Miracle Website is programmed by the great HTMLizer Pablo Banderas.
We are wide open for any suggestion which may arrive to us from anyt other similar groups or individuals. We thank you your patience with us and we wish you a happy and productive navigation whithin these pages (and later with others. ;)

This page is under construction. It is not completed yet, we are always puting new things, so if you visit it from time to time, you will find new interesting things.
This is the Miracle Team ...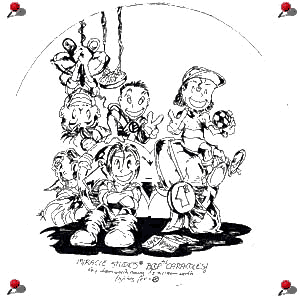 Metallica
Star Wars
The Lord of The Rings

Music
Sandra Bullock
Comics

American independent movies
Dragon Ball Z
X Files

There is little time left
---


Last revised : 14 August 1997.
---
These number of people have been here since 8 June of 1997 :
Counter generated by http://web.jet.es/~pedroh/counter .
---
Guestbook by
---


Webmaster E-Mail :
Look at each section to know each electronic address